An age-old philosophical question wonders: "If a tree falls in a forest and no one is around to hear it, does it make a sound?" To paraphrase it to the world of 21st century business: "if your business is covered from all angles, but doesn't have a kick ass website combined with a strong Google presence, does it make a sound?" in our age of hyper-connectivity, the answer becomes quite clear: not even a whisper.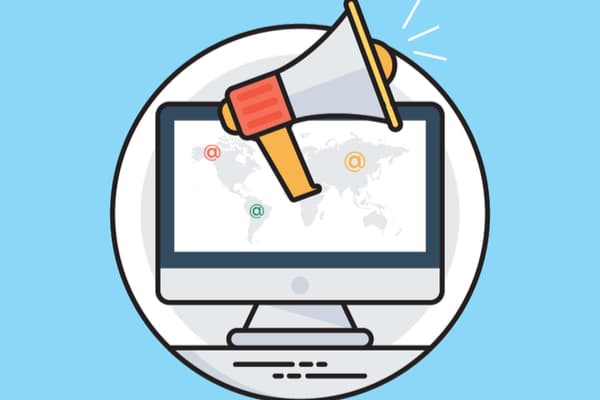 Having a strong brand identity online is essential to every brokerage, no matter what stage it is in, but creating and maintaining the best website for your brokerage is a task that many would fail at, if they're not equipped with the right skills and know-how.
To aid the uninitiated brokers, we took some advice from Benny Ashkenazi, Head of Marketing at Leverate, on how to build that web presence that will keep those clients coming.
"At Leverate, one of the key services we provide to our brokers is website building", says Benny . "We believe that a brokerage package is not complete without getting your brand out there in the best possible way. For this reason, we have a talented team of web developers, designers and content writers, that together create a tailor-made website to accommodate the needs of each client".
Some Tips for an Appealing Website
The brokerage industry is an extremely competitive market, and your expertise and experience can only take you so far. To get an edge over your competition, you must utilize every tool available for your own advantage, especially when it comes to increasing your online presence. Consider applying these practices to help you effectively market your brokerage services:
Make your website mobile-friendly. In 2018, Google rolled out Speed Update, which makes page speed on mobile an important ranking factor. It is also worth noting that customers are more likely to visit other related sites if they have a bad experience on your page.
Your website must be easy to navigate. It is ideal to include only up to five clearly labeled tabs to your top-level navigation menu. Under each tab should be a set of organized related pages. Users should also be able to get back to the homepage easily.
Stick with a minimal design. When designing your website, visual appeal is crucial. Consider limiting the use of colors, fonts, and animated gifs. The excessive amount of these elements can distract your readers and pull their attention away from the focus of your page. With proper execution, you can put usability and beauty together and apply it to your website design.
Do not forget to have a call to action. Remember that no matter where your readers land on your website, you should encourage them to do something, be it to call, sign up for a service, or purchase a product. The area above the fold is an ideal place to put your call to action button.
Stage 2: Why Google Ranking Matters?
But building an attractive website is just the start. Ranking on Google is a vital part of a marketing strategy for any organization. Google generates over 3.5 billion searches every day, so it makes sense why companies want to be at the top of search engine result pages (SERPs).
"To maintain a constant flow of visitors to your website, you must be aware of its performance, and be able to act accordingly", says Benny. "For this purpose, Leverate is equipped with the right marketing knowledge to get your website as highly ranked as it can get".
Getting your website on the first page of SERPs is not easy, however. You need to pay attention to your search engine optimization (SEO) efforts, where website architecture is one of the many factors that can help you achieve your goal of improving your Google ranking.
A properly structured website helps Google easily recognize who you are and what you offer, increasing your chances to rank higher. As a brokerage company, it allows you to connect with more buyers and sellers who are looking for your services.
Understanding Why Your Website Traffic Drops
Driving more traffic to your website is vital for your business. The more visitors you get, the better your chances of increasing your brand awareness, which means bigger opportunities to make sales. When your traffic suddenly drops, you lose these opportunities.
"There are several reasons your website does not generate as much traffic as it used to", says Benny. "For instance, recent changes to your website can decrease your website traffic. It might have affected the site's loading time, which has a bad reputation with search engines".
Even simple technical issues can drastically impact your website traffic. Find technical problems using several tools, including Google Analytics, Google's Mobile-Friendly Test, Google Webmaster Tools, and others. Begin with fixing long page load times, 404 errors, and incorrect or missing on-page SEO elements, among others. [more_in]
There are more factors that contribute to improving your ranking on search engines like Google, and enhancing your website is just one of them. It is always important to remember that a well-designed website is a rewarding investment, as it makes sure that your brand is heard loud and clear in the dense forest of FX brokerages.