Looking to open a Forex brokerage? A step-by-step guide for entrepreneurs looking to tap into the financial sector and start a Forex/CFD/Crypto business. Leverate's simple broker solution will equip you with the tools you need to open your successful Forex, CFD, or Crypto brokerage – Fast!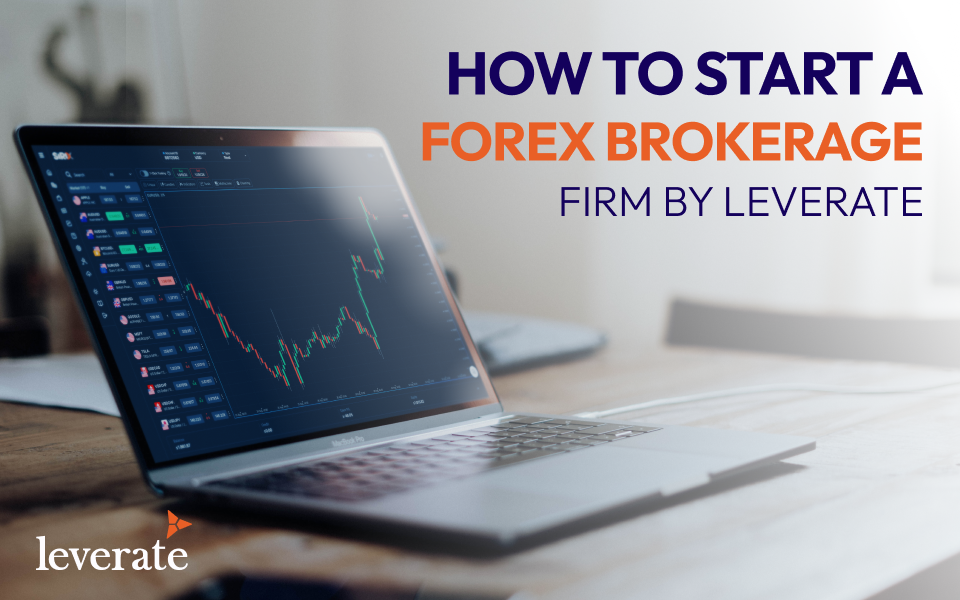 How to Open a Forex Brokerage Firm – Step by Step:
Choose a Platform Provider
Register your Company
Open a Call Center
Hire and Train your Sales Team
Drive Traffic to your brokerage!
Guide to Launching a Forex Trading Company. Discovering how you can start and establish a brokerage firm opens up a world of entrepreneurial benefits. Forex brokerages can be lucrative and intelligent investments. If you have industry knowledge and experience you are off to a great start.
You've probably done extensive research on the various options for starting your Forex/CFD/Crypto venture. The most commonly discussed approaches include starting a Forex brokerage or opting for white-labeled Forex solutions.
Before deciding which route best suits your company's agenda, you will need to weigh in the various elements that your prospective Forex brokerage must consider when drawing up a business plan. You will need a trading platform, website design, a client zone or trader portal, liquidity provider or crypto liquidity provider, payment solutions, CRM, risk technology, affiliate system, automated marketing, a legal entity and licensing for your operation – and that's just the tip of the iceberg.
If you are considering tackling this project on your own, you may find yourself running in place. Building a Forex/CFD/Crypto brokerage from scratch and seeking out reliable and cost-efficient suppliers can be extremely time-consuming, confusing, and expensive.
Don't let these considerations weigh you down or prevent you from turning your dreams into reality. The good news is, that starting a Forex brokerage is actually much simpler than people imagine.
In today's progressive trading industry, you no longer need to endure the complications of building your entire operation from scratch. You can opt for a much simpler, and more logical solution. A white label solution, with a platform provider that is a one-stop-shop that will have your business running at ease.
The major benefits of white label branding are that it saves your company time, energy, and money in terms of production and marketing costs. Simply put, white labeling your Forex business means you gain access to the server and platform of an existing, established company that has the technological capacity to configure your brand and will have you covered from A to Z.
How to Start a Forex Brokerage: Ready? Here's what you'll need:
1. Start a Forex Brokerage Firm: Choose a Platform Provider
When deciding on a platform provider, you want to look for one that will fully equip you with the necessary means for your brokerage's needs.
At a glance, there are many companies that offer white label Forex solutions, some provide partial solutions that will give you enough to get started, some are a means to an end. They are the select few platform providers that actually perform as one-stop-shops, those which deliver a full-fledged service to equip you with everything you will need to achieve your company's goals and boost its overall success.
How do you make sure that your Forex platform provider is a one-stop shop? Check what they give you:
✓ Forex Trading platform – When choosing your platform, keep in mind that today's trader expects a wide array of assets including currencies, stocks, commodities, indices, futures, and Crypto. Make sure that your platform provider offers a platform that is up to date with industry trends, like social trading! See that their platform is responsive and reliable, user-friendly, and rich in analysis tools like interactive graphs and charts, signals, and auto-trading. See that they give your traders a choice of both web-based and downloadable versions, and a mobile app as well! Look into trading platforms like MT4, MT5, and the award-winning web trader, Sirix to meet your traders' platform demands.
✓ Branded website and Client Zone – The Client Zone is what the end-user (trader) sees when he/she logs into their account. From the Client Zone, a trader should be able to easily:
Deposit
Trade
Withdraw funds
Read market analysis
Contact support
Check regulation
✓ Liquidity and Risk Management – A worthwhile liquidity provider is also a trustworthy one, one that allows your company to offer 2000+ instruments with the best Ask and Bid prices for the lowest spreads, with full transparency and security for both you and your traders' sake. Your platform provider should also be capable of delivering customized liquidity solutions to meet your clients' execution demands. Prompt and professional delivery means increased trader satisfaction and reduced risk for your brokerage.
✓ Payment Solution Integrations – Nothing frustrates a trader like not being able to make a deposit in his/her account because of the company's processing issues. The Forex markets move fast, and whether it's to trade on the upcoming event, act on a margin call, or just increase capital, your trader must be able to make quick and easy deposits, and you must be able to accept them as efficiently as possible.
For this, it is essential to choose a platform provider that works with one or more reputable payment service providers (PSPs) and provides unified access to multiple cashiers for a wide array of payment methods with the best conditions for each transaction.
✓ Auto marketing and Affiliate Management Systems – Marketing builds visibility, credibility, trust, and interest in your brand. An effective marketing system is the core player for your brokerage, so it's important to have the best marketing and affiliate processes to connect your brand with users and, in turn, increase your business growth.
Here's how to start a forex business, a successful one!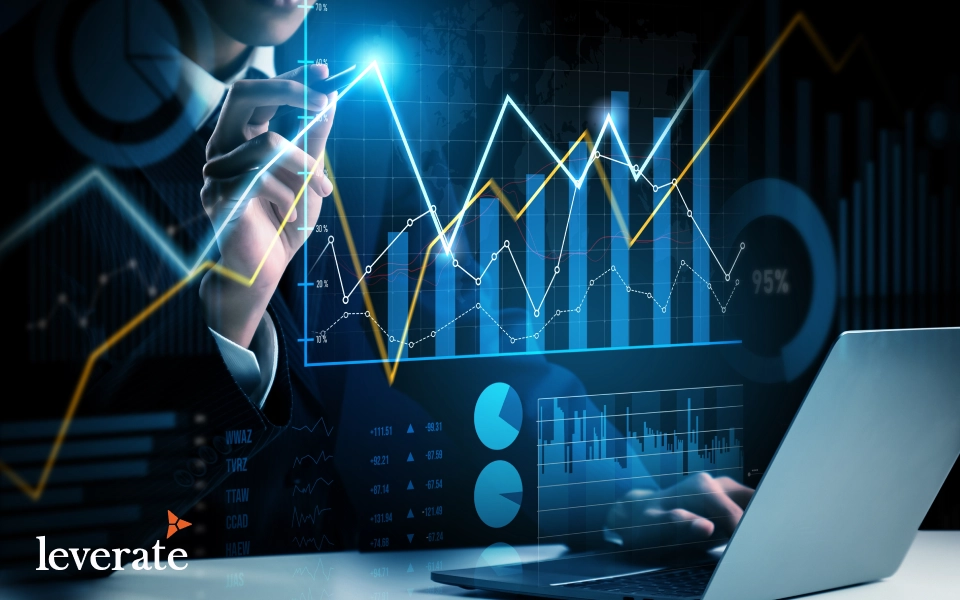 Today's marketing world has gone totally digital, and it's the tech-savvy white-label providers that can offer integrated AI-powered marketing systems. If you want to boost your marketing activity, automation is the only way to go. It significantly increases and improves client engagement, organizes your marketing strategies, minimizes wasted marketing money, helps you beat the competition, and increases your revenue. Period.
If you want your brand to be up-to-date with today's technological advancements that cater to your digitally inclined traders, make sure you are partnered with a platform provider that goes the extra mile to increase your marketing operations, one that offers marketing automation and affiliate management.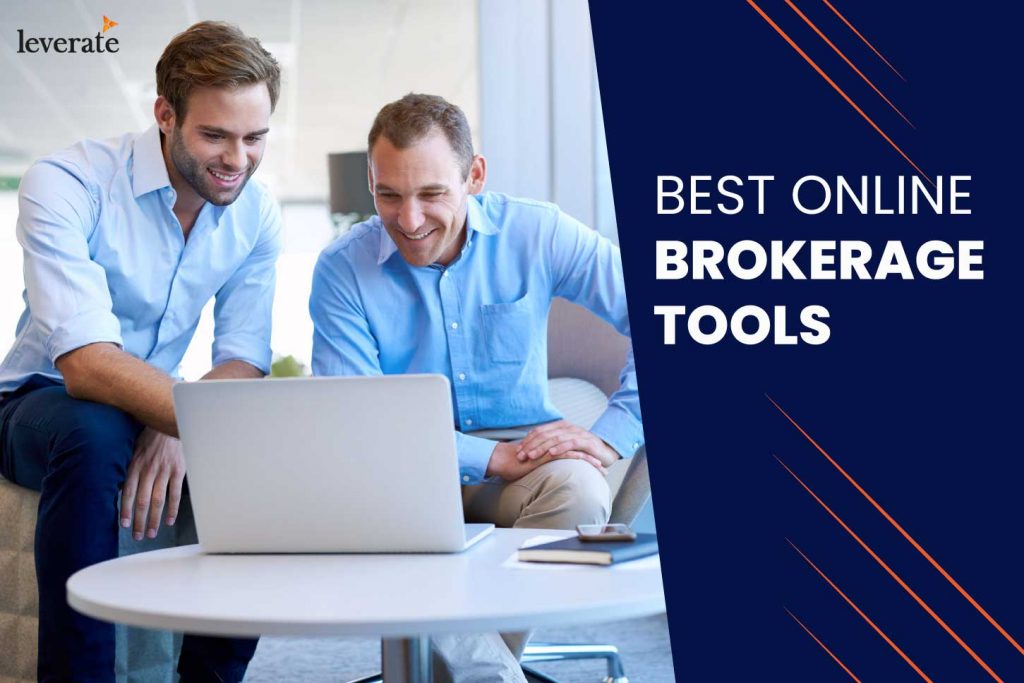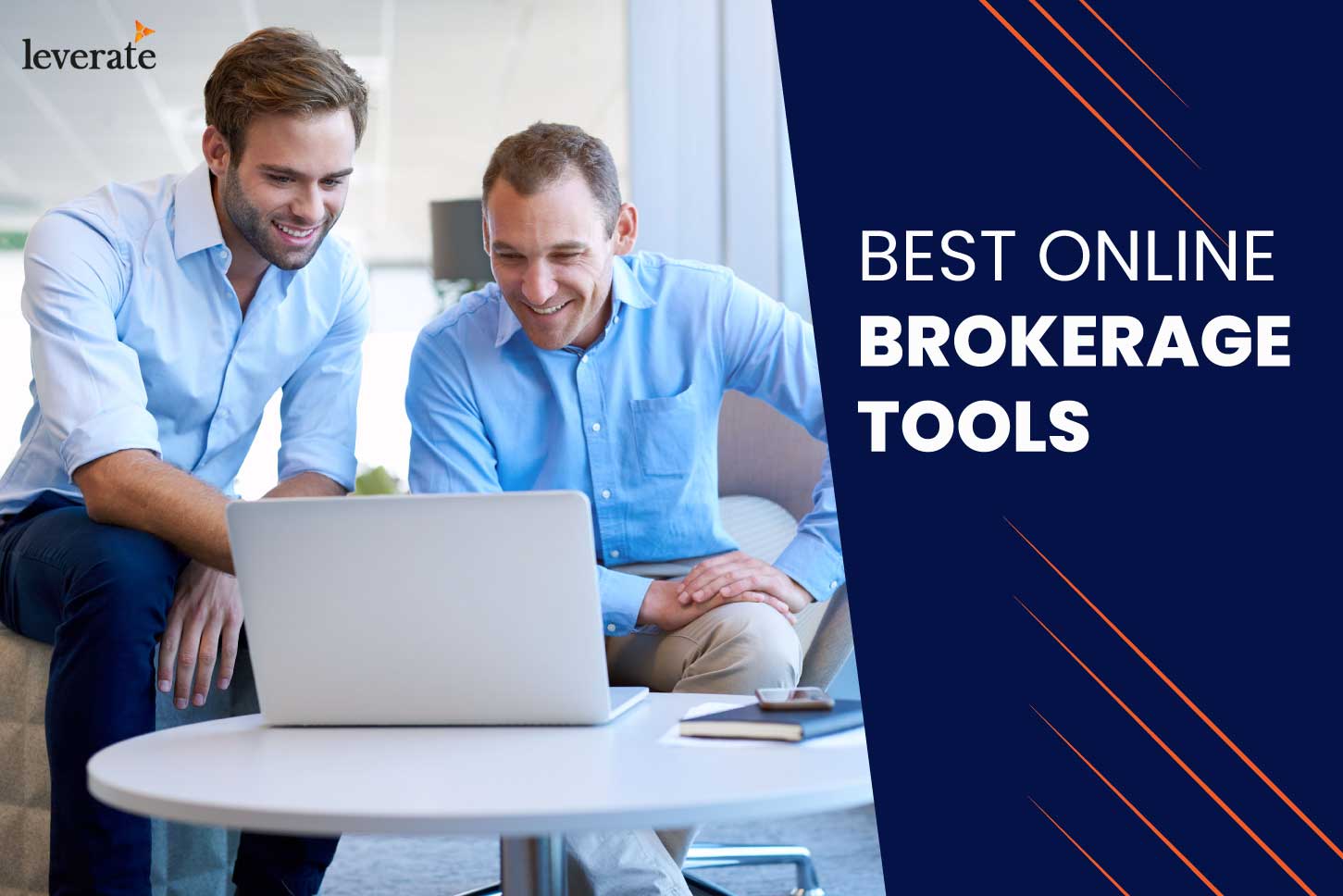 2. Start a Forex Brokerage by Registering your Company
Embarking on a Path to Establish a Forex Brokerage – Simplified Procedures with Inherent Benefits
If you're interested in learning how to start a Forex brokerage, then rest assured that it can be done with relative ease if you have the right guidance. From choosing a suitable jurisdiction to taking advantage of all the benefits that come along with a Forex/CFD/Crypto broker licence, you'll be on a structured path that will lead you to success in Forex trading.
This venture begins with a crucial decision: choosing the jurisdiction where you plan to establish your forex brokerage company. This decision has a profound impact on your budget as well as your operational framework. It's important to note that forex brokerages are licensed in most jurisdictions at a very affordable cost. These jurisdictions tend not to tax your company's profit, but instead impose an annual licensing fee. Some locations allow you to start your business with a minimum capital investment. This is a great benefit for entrepreneurs with limited resources.
The path to obtaining a Forex/CFD/Crypto broker licence can have a multitude of benefits that can significantly impact the success of your business:
Streamlined due diligence: The regulatory and scrutiny requirements that are often associated with licensing procedures tend to be fairly simple. This reduces the administrative burden of your business and allows you to focus on growth strategies.
Budget-Friendly Renewal and Licensing Costs Many jurisdictions offer cost-effective licensing arrangements that make it financially feasible for forex brokerage entrepreneurs to launch their ventures, without excessive overhead costs. Renewal costs are also usually reasonable, which contributes to long-term sustainability.
Simplified Account: Regulatory frameworks emphasise transparency and accountability to streamline your business's financial operation. This not only helps you adhere to compliance requirements but also gives you a clear picture of the financial health of your brokerage.
Efficient Implementation: Working in a regulated environment improves your brokerage's reputation and credibility. Clients are more inclined to trust a licensed company, which can have a positive impact on your client acquisition and retention.
To register a forex brokerage in a foreign jurisdiction, you will need to take several steps. You'll also need to set up a bank account and confirm the legality of the brokerage services you offer to clients. This includes measures that mitigate risks and protect client interests. As forex licensing conditions are constantly evolving, it is important to stay abreast of the latest laws and regulations.
It is highly recommended that you seek out the help of professionals to gain a thorough understanding of the complex compliance procedures involved in registering your Forex company. Leverate's Compliance team, with their extensive industry knowledge and expertise, can offer invaluable insights and support during the multifaceted process to launch your own forex brokerage. Their expertise can be a guide as you embark on the forex entrepreneurship journey.
3. Open a Forex Brokerage: Open A Call Center
Once you have all the paperwork and bureaucracy behind you, it's time to create your space for where all the magic happens! Setting up your call center and watching your vision come to fruition is perhaps the most exciting step in opening your own Forex brokerage.
To make sure that you are fully backed with everything you need for a fully functioning sales floor, these are your must-haves: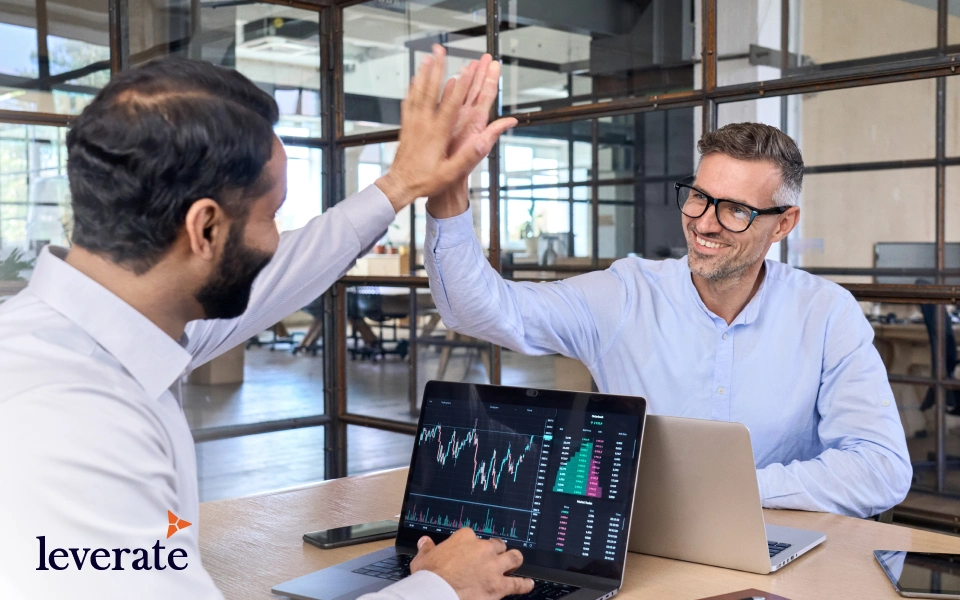 Office space for employees: Managers, sales & retention agents, compliance, support, HR, etc.
Fast-running computers and monitors, quality noise-canceling headphones
Phone lines and extensions for VoIP connections
High-speed internet connection
Security systems for prevention of internal network hacking attempts
Unique IP for your Forex CRM
Optional: TV screens for displaying sales agents' goals achievements – for an upbeat and competitive sales environment!
4. How to Open a Forex Brokerage with the Right Team
Hire your team, and train them!
You'll need Sales, Retention, Support, IT, and Affiliate managers.
Every department has a direct relationship to positive Forex sales, so the employee onboarding process should not be taken lightly. A team is as strong as its weakest link, and it is important that all links are strong and skillful enough to hit the phones and bring revenue to your business while complying with lawful conduct which meets your company's policies.
It may be worth it to bring in Forex sales team training that will teach your agents to work in parallel with your company's standards, as well as the industry's regulation standards. Selling is an art, and even the most skilled artists can benefit from training.
Remember, your sales team is the face of your operation, choose employees that will present you best!
5. Start a Forex Brokerage, then, drive traffic to it!
Forex brokers use various techniques to generate leads. Be it affiliate marketing, advertising campaigns, or referrals, one thing is certain: You will need to get your hands on leads, quality ones, and a lot of them. One of the best ways to produce qualified and relevant traffic is by promoting your competitive advantages over other Forex brokers. With hundreds of viable Forex platforms to choose from, traders are no longer quick to settle on the ordinary. They are the extraordinary few, those who can offer something that the rest don't have, that gain quality business. Be sure you are well arranged to offer traders multi-asset trading, easy order executions, fast withdrawals, copy trading and a social network – all features that fulfill your average trader's requests when researching a brokerage.
A one-stop-shop platform provider should be able to offer you cost-efficient solutions for bringing in traffic, and will even provide you with a dedicated affiliate manager responsible for finding your brokerage the most reliable and quality traffic sources.
An affiliate manager can connect your company with prospective clients that are looking for exactly what you have to offer. With good traffic flow and proper targeting, your sales team won't need to grind the phones. Crypto/CFD/Forex leads will be converted with little effort.
Start Your Own Forex Brokerage – Final Words
Thorough consideration and planning must go into setting up a Forex brokerage, and even more so if you plan on doing so from scratch. Opening a Forex brokerage is not a decision you should take overnight, and shouldn't be an impulsive one. If you want to set up a healthy and successful brokerage business on your own, you will need to plan thoroughly. Because of the industry's fast-paced and constantly evolving nature, many companies prefer to opt for a white-label solution, simply because it is a much easier, and more cost-efficient route. Partnering with an already-existing, fully functioning platform provider saves you the technical trouble, operating expenses, licensing, capital requirements, and overall complexities that come with trading operations.
Opting for a one-stop-shop, white-label platform provider means you can rely on someone more experienced and updated in the industry, someone to take responsibility for your brokerage's execution, with all the top connections to the best suppliers, at lower prices and with guaranteed success.
By partnering with Leverate, you spare yourself of the hardships, headaches, and growing pains that a new brokerage endures. You position yourself automatically as a market leader, from a technological and operational standpoint. We'll dedicate ourselves to your success, and guide your team every step of the way.
Ready to start your successful brokerage?
How To Start A Forex Brokerage: FAQs
How do I start a Forex brokerage?

To open your own Forex brokerage, you'll need the following:

1. Choose a platform provider
2. Register your company
3. Open your call center
4. Hire your team, and train them!
5. Start driving traffic to your brokerage

Opt for a white label solution by partnering with Leverate, today's leading platform provider that is a one-stop shop that will have your business running at ease.
How much does it cost to open a forex brokerage firm?

The cost of setting up and operating a successful forex brokerage varies based on your brokerage's demands. Leverate offers the most competitive rates on the market for simple setups and white label solutions.
How much money do Forex brokers make?

the Forex/CFD/Crypto industry is lucrative, and Forex brokers can be very profitable when implementing the proper strategies into their operations. For maximum ROI and profitability, consider adopting newer technologies like AMS (Automated Marketing Solutions) to your brokerage. Leverate offers AI-Powered AMS systems, which increase trader activity and long-term engagement in your brokerage. Opt for a cost-efficient white label solution with the trendiest AMS technologies to maximize profit.
How do I set up a Forex brokerage website?
With today's simple Forex white label solutions, companies don't need to endure the complications and financial setbacks of setting up a broker website, finding a designer to create a UX environment, implementing web design, pre-launching, and going live with a domain. All of these tasks can be fulfilled easily by partnering with a white label provider who will handle the technicals for you and have your website running smoothly, with proven technologies.
How do I get a Forex brokerage license?

To register your licensed Forex brokerage in an offshore jurisdiction, you will need to open a bank account, ensure the legality of brokerage services rendered to clients, and confirm that the company complies with all the norms and requirements, including risk mitigation and protection of the interest of clients. Forex licensing conditions are constantly changing, so it is important to stay updated and understand the current laws and legal acts that apply when planning your steps.

If you want to better understand the compliance procedures that come with registering your Forex company, get professional guidance by consulting with Leverate.