When trading in Forex the term liquidity is frequently thrown around. Access to liquidity and the function of a liquidity provider and that of a liquidity broker are often confused. For as basic as they may sound it is important to clarify terms so that you can be more familiar with the characteristics of these market concepts and the benefits they may offer.
---
Do you need liquidity? Contact
Leverate
now.
---
What is Liquidity in the Forex World
According to the Oxford dictionary, the first definition of liquidity is "the availability of liquid assets to a market or company", being liquid assets understood here as "cash". Cash is thus seen to be as valuable as a liquid hence the term "liquidity". But, as you know, in the Forex or LXCapital, liquidity has a specific meaning, and ours is a different liquid.
Liquidity in Forex is used to describe the level of activity taking place in the financial market. This is very important when you trade different currencies, because the number of active traders buying and selling a specific pair, e.g. EUR/USD, and the volume being traded is very important in a speculation-driven market. The more frequently something is traded the higher its liquidity. The liquid of Forex is not cash but activity.
Not always does high liquidity or frequent activity mean higher prices. The activity may correspond to a falling price. Higher liquidity means faster changes and increased volatility, which drives down the spreads, and the cost of trading. As Fiat currencies are connected to governments, information pertaining to the country or government from where a particular currency comes may increase or decrease market liquidity
If more people trade the EUR/USD currency pair and at higher volumes than the YEN/USD, it means the first has more liquidity than the second. The reason why the foreign exchange market is so liquid is the fact that it doesn't close and is open 24 hours a day during weekdays. It is also a large market, with nearly $6 trillion turnovers each day. This means that even though certain markets may close around the world and liquidity fluctuates, there are usually relatively high volumes of Forex trading going on all the time.
What Is a Liquidity Provider?
A liquidity FX provider is essential when you open a Forex brokerage. This broker or institution is the one who sends and executes trades.
This function has a revolving door purpose in the market selling and buying a particular asset class. Standing on each end of a currency deal makes the liquidity provider FX a market "maker". That's why he is called a liquidity provider—he provides and makes the liquidity the market requires.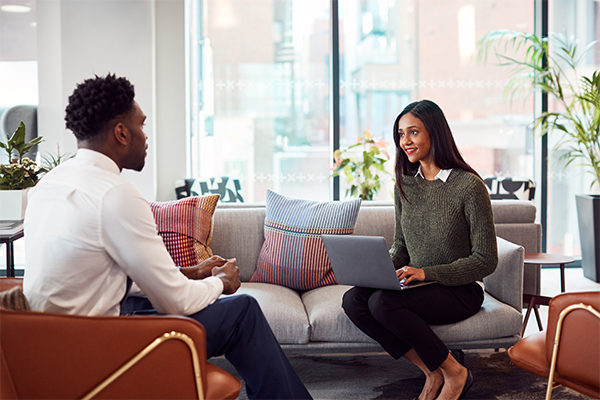 A broker liquidity provider Forex should be an institution or individual above suspicion in order to meet the highest standards. It must be stable, trusted, and must have a depth of resources across a myriad of instruments. A good trading platform already offers liquidity solutions but that does not excuse you from doing your homework. As a broker, you should take some time to pick a liquidity provider, just like you would to choose a Forex CRM and run a detailed analysis of the pricing, economic efficiency, effectiveness of the trading infrastructure, surveillance of the IT systems, all the way to legal aspects including due diligence.
GET AN AMAZING OFFER
How do You Choose a Liquidity Provider FX?
Here are some characteristics you should look for when searching for a liquidity FX provider. This is not so much a list of characteristics but a framework to get the ball rolling and you can ask the right questions when selecting a broker liquidity provider Forex.
Diversified instruments

Nowadays it is essential for a broker liquidity provider to have multi-asset liquidity and a deep order book. The list of market tools should include FX (Forex), bonds, equities (stocks, DMA, synthetic stocks), equities CFDs with leverage commodities (agriculture, emission rights, energy, industrial metals), cash indices as well as futures indices, bullions (precious metals including gold, silver, platinum, palladium), and ETFs. A liquidity provider should present to you a complete order book via trading platform and via FIX protocol, where you can have access to historical tick data of each level of the order book.
Regulation, compliance, and trust

A liquidity provider should have a regulatory status and disclose under which regulatory it is regulated. Unregulated liquidity FX providers are dangerous for those who deposit funds. Anyone insisting on doing so does it at his or her's own peril. Also, the trustworthiness of the regulating entity should be verified. It's advised to choose a public listed company as the liquidity FX provider. As a broker, you should be able to check all the reports, financial stability, and conditions of the potential partner
Speed and reliability of trade execution

A good liquidity provider FX should offer time as a priority execution and full post-trade transparency. The execution system should be detailed especially during the market data releases and unexpected events such as SNB. You should be able to easily check the trade execution using an automated trading software or app that can allow you to build detailed statistics.
Liquidity pricing

Make sure your liquidity provider FX offers competitive spreads and commissions, and overnight fees. Check that futures-based instruments like commodities and indices are not charged with swaps.
Information feed

A broker liquidity provider Forex must provide stable and reliable feeds without any spikes or gaps on the charts. This information must act like a mirror representing accurately the prices from the different interbank foreign exchange markets. They cannot deviate an inch from what are the valuations in the different stock exchanges. You should have the possibility to compare those prices in a suitable way. Access to historical market data and the raw data is an essential part of the service together with a complete order book presented via FIX protocol or trading terminal offered by the broker liquidity provider Forex.
Solutions you should expect from a liquidity provider FX

API
FIX protocol connection
MT4 bridge and MT5 bridge connection
MT4 Gateways
Connections via serious MT4 and MT5 bridge providers
Market data

Any liquidity provider FX who quotes from instruments based on the offer of certain exchanges must sign a market data redistribution license agreement. Some of the best liquidity providers have full packages of the market data ready to be implemented by their partners.
GET AN AMAZING OFFER