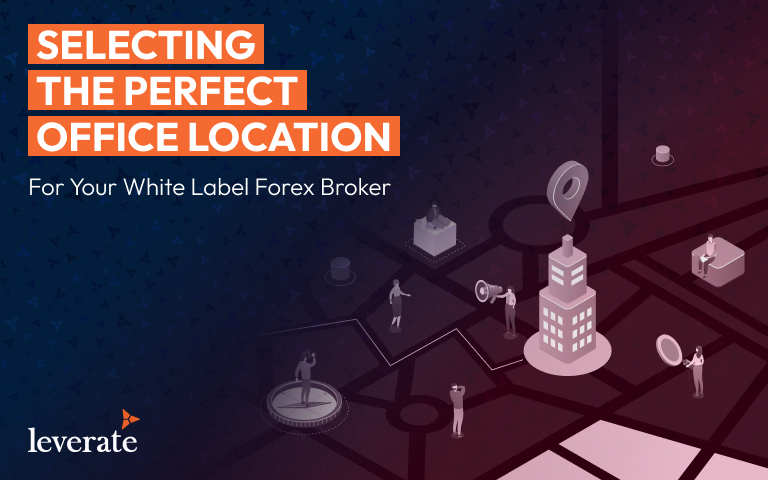 Selecting the best location for your Forex Brokerage office is an essential choice. The site you choose will affect your business operations and accessibility to talent and the overall cost. This article will examine the four most popular places to open an office for forex: Limassol (Cyprus), Sofia (Bulgaria), Tbilisi (Georgia) in addition to Manila (Philippines). We'll examine the most ideal locations for offices with approximately 20 employees, the costs for utilities, and average rent and discuss the regulations for office space.
Limassol, Cyprus
Best Office Location: This is the Limassol Marina Business Center and the Limassol Financial District are prime locations for offices in the forex industry. These areas are close to various financial establishments, simple access to facilities, and an enviable office space.
The average rent of office space in Limassol will vary in price, but for a workplace with 20 employees it is possible to pay anywhere from EUR2,500 to the amount of EUR5,000 per month contingent on the location as well as the high quality of the office space.
Utilities Costs which include water, electricity, and internet, can range from EUR200 or EUR400 each month, for offices of moderate size.
Office Space Regulations: Cyprus is well-known for its business-friendly atmosphere and it's a breeze for office leases to be leased. There aren't any stringent rules and the process generally goes smoothly.
Limassol is a top option for forex brokers because of its well-established financial sector, regulatory framework, and position within Europe.
Sofia, Bulgaria
Best Office Location: The central business district of Sofia which includes areas such as Vitosha Boulevard, and Lozenets which are ideal for offices that deal in forex. These areas provide a mixture of office space that is modern and transport accessibility.
Average Rent: Renting offices in Sofia is more affordable than the majority of European cities. If you have a workplace with 20 employees you can rent for EUR1500 to EUR3000 per month.
Utility Costs for utilities in Sofia are fairly minimal and range from EUR150 up to EUR300 monthly for offices of medium size.
Office Space Regulations: The process of opening an office in Bulgaria is simple and easy for business. The government encourages foreign investments, and the process is effective.
Sofia is now a popular location for brokers of forex due to its low costs, its highly skilled workforce, and friendly business climate.
Tbilisi, Georgia
Ideal Office Location: The Tbilisi Business Center and Vake district are highly sought-after places for offices of foreign exchange. These areas offer modern office space and quick access to all the city's facilities.
Average Rent: Renting offices in Tbilisi is very inexpensive. If you are renting a space that has 20 people, you could spend between $2,000 and $1,000 per month.
Utilities cost: Utility costs are usually affordable, with an average of $100-$200 per month for a moderate-sized office.
Office Space Regulations: The state of Georgia has simplified the procedures to establish businesses as well as leasing office space. The government promotes foreign investment, which makes it a popular place for forex brokers to set up their business.
Tbilisi is a low-cost option for brokers in the forex industry looking to establish themselves in the region and benefit from a steady economic environment.
Manila, Philippines
Ideal Office Location: The Bonifacio Global City (BGC) located in Manila is a well-known choice for offices in the forex industry. It is a well-developed business district that has modern infrastructure and facilities.
Average Rent: The cost of office space at BGC could be anywhere between $15 and $25 per square metre. If you have a workplace with 20 employees you could pay $3,000-$5,000 per month.
Utilities Cost: The cost of utilities in Manila will vary, but they could be as low as $300-$500 per month for an office of medium size.
Office Space Regulations: The Philippines offers a friendly business environment with simplified processes for setting up offices. The government is a proponent of foreign investment.
The strategic location of Manila in Asia, its English-speaking population and a favourable business environment make it an appealing option for foreign brokers seeking to expand into the region.
Conclusion:
Picking the best place to establish your office for your forex white label broker can be an important choice that will affect the success of your business. Each location provides distinct advantages, ranging from Cyprus's financial reputation to the affordable alternatives for Sofia, Tbilisi, and Manila.
Be aware that office space is only one element of making a profitable forex brokerage. A careful consideration of compliance with regulatory requirements as well as technology and customer support is also essential. If you're ready to take the next step on your journey to forex Contact Leverate an industry-leading white-label provider of solutions for forex brokers. Leverate's experience in the world of forex goes beyond aiding you in choosing the best office location, and ensuring it's in line with your company's objectives.
Your success as an online forex broker begins by establishing the right foundations, including choosing the best office location. Leverate can help you in making the right decisions for the future of your company.