Best Forex White Label Solution: The Full Rundown
Finding a reliable and cost-efficient white-label Forex solution can be puzzling in an overly competitive market. Not every white label provider can keep up with the needs of prospective brokerages these days.
As technology evolves rapidly, only the best Forex Solution providers are staying one step ahead of the game in the ever-so-progressing Forex industry.

Looking for a white label forex solution to fit your growing business?

Leverate's got the rundown on the best suppliers in the game. But first, a few things you should know about a WL Forex Solution:
What is White Label Forex?
Whether you're just discovering how to open a forex broker business, or you've been up and running in the trading world for years, there is one thing that no brokerage firm, no matter the seniority, can ignore –
The necessity of a reliable trading platform, one that manages all undergoing operations.

This is unarguably the core player of any brokerage company.

The difference between the newbies and the long-timers of the Forex brokerage solutions world is that many young companies believe that a good server is more than enough to suffice their business' trading platform setup.

Long-timers who are familiar with the industry's ins and outs can tell you that, if you don't have a steep pocket or substantial funding at this stage, a solid server is usually out of budget. And even with a solid budget, there's so much more to opening a Forex Brokerage than getting your hands on a good server.

Many other key pieces to the puzzle must be considered such as:
a reliable and user-friendly CRM system, API integration, global PSPs and payment solutions, security features, website development, technical support, design & personalization, a good liquidity provider or crypto liquidity provider, and many other nicks and knacks that starting brokerages usually don't consider before diving into their business venture. And let's not even get started with the competition with other entrepreneurs fighting for the title of "Best Forex Broker" at all costs.

Sounds discouraging after reading all this, right? Almost to the point where no starting brokerage would want to dip their feet in the never-ending ocean of expenses and considerations. And that's without even beginning to consider building your Forex sales team with factoring in agent employment costs and commission fees.
Let us ease your thoughts on this. After all, succeeding brokerages DO exist, and not all of them started out with a substantial investment behind them.

Fortunately, there are brokerage solutions that can be cost-efficient for your company's agenda.

Staying updated in the fintech industry is helpful in finding comfortable and effective solutions in business development. In fact, it's becoming more and more common to see both the small brokerages as well as the major fintech companies use the same business models – all geared towards keeping their solutions as lightweight as possible. Learning how to start a Forex business can surprisingly be simpler than it sounds. These lightweight solutions not only save time, but they also don't break the bank.

What's the lightweight solution we're referring to?
Let us introduce you to the award-winning white-label platform solution (WL).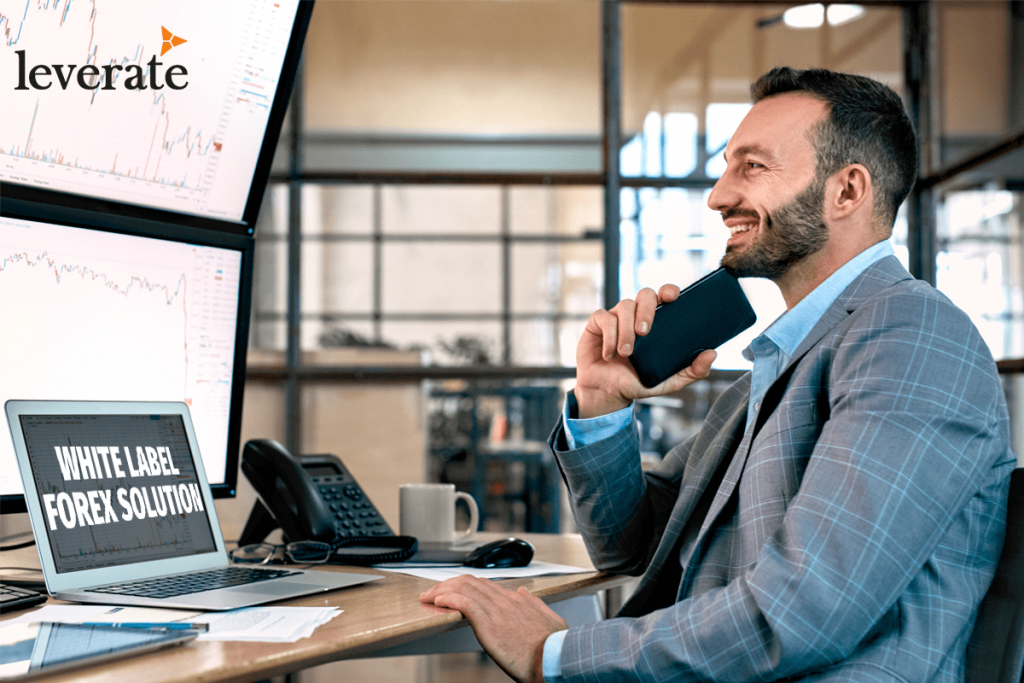 ---
A White Label Solution: The Best Choice for Your Business
Think of a white label product as a blank canvas, straight from the manufacturer. The "rawest" version of a product, a version that allows companies to have custom-made specifically for them to make their own and resell.

How does a white label solution work when it comes to the brokerage industry?

Remember that long list of things we mentioned before that you'll need to consider when opening your own brokerage? Yeah, that scary list that almost scared your dreams away. You didn't think we'd leave you hanging without a solution, did you?

Well, a Forex White Label solution solves all those problems for starting brokerages by providing your business with the already-established fundamentals as a "bundle" package.
This solution allows brokerages to get their hands on a ready-made full-fledged software service to get set up and ready for take-off.

As it turns out, using a white label trading platform is one of the easiest and most cost-effective options to dive into the fintech industry. This is a big part of the reason why it has become such a preferred option among new-coming trading-oriented companies.

The original white label providers are customer-oriented and always keep their clients' financial and business needs at the top of the agenda. Therefore, rather than developing your own platform and finding the best and most reliable technological solutions that can typically come with heavy costs, new brokerage businesses are drawn to the dependable enterprises that provide white label services.

Trustworthy fintech providers will strive to bring the market better and more enhanced trading platforms for brokers, keeping both the companies and their clients in mind.

The best web trader/Forex CRM/ MT5 / MT4 white label solution providers also bring their clients fully functional and customizable solutions to help businesses reduce their investments and increase ROI in little time. Choosing a white label route as a forex provider means you don't have to build your own platform, buy a server, find PSPs and payment solutions, handle the technical side of things, or deal with configurations or customizations.

The ideal WL platform supplier will provide all the above services and more, all at a feasible cost for your brand.
---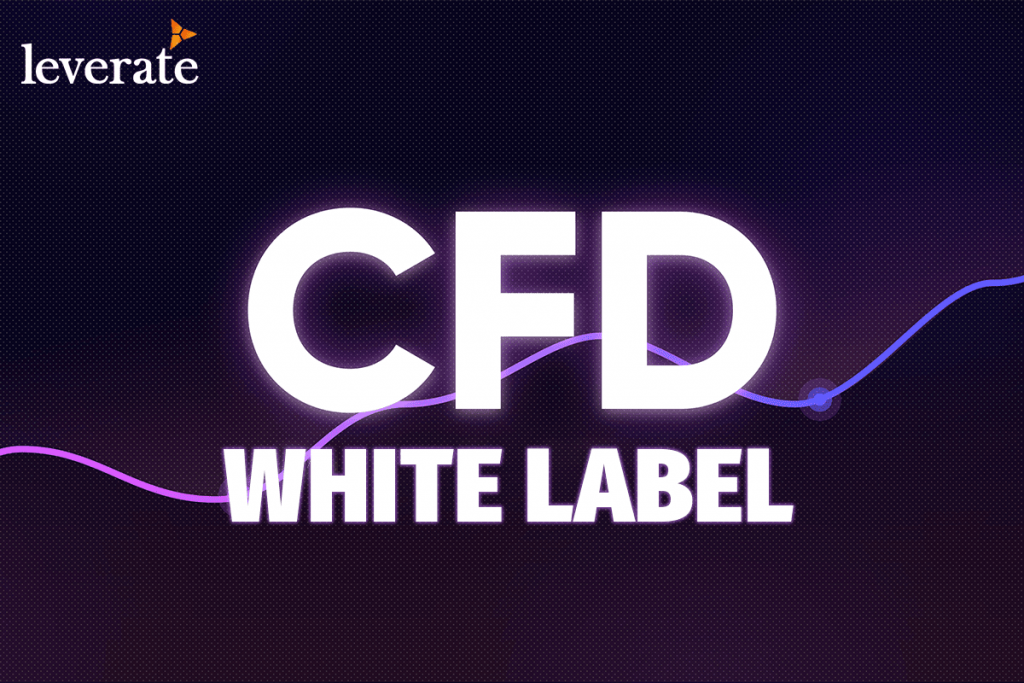 CFD White Label
The financial markets are volatile, and traders like to have their options. Yesterday they tapped into Amazon, today it's an interesting currency pair, maybe tomorrow they will have their eye on crypto. Whichever asset it may be, a brokerage must be ready to serve its traders. Partnering with a CFD white label provider opens the doors for investors to trade the direction of securities over the very short-term and are especially popular in FX and commodity products. The plus side of offering contracts for difference, or CFDs, is that they allow ample margin trading, so investors only need to put up a small amount of the contract's notional payoff. This helps brokers convert those smaller-sized investors while creating a high-volume environment for traders to enjoy. CFDs are good for retention, too. A CFD white label solution allows brokers to offer investors the benefits of owning a security without actually owning it, and they'll be trading on margin. Meaning, a broker can allow investors to borrow money to increase leverage or the size of the position to amplify trading volume.

Partnering with a CFD white label provider is critical for your operation and will have your business running with maximum abundance, and will keep your traders with you for the long haul.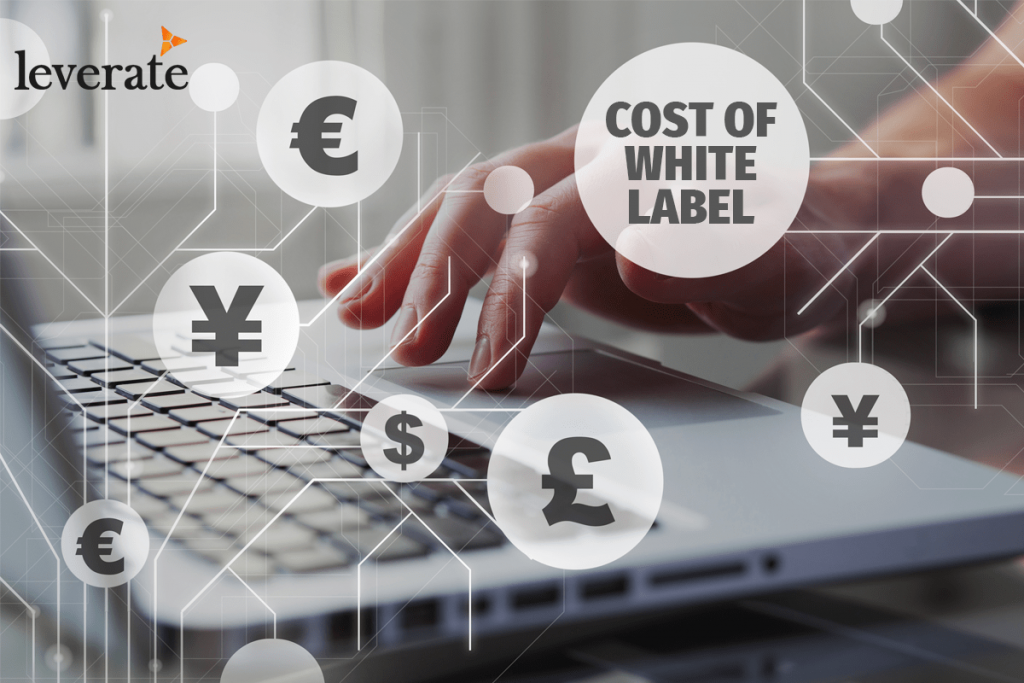 White Label Forex Trading Platform | Costs
Now that we've established that a WL forex solution is a sure way to go, the million-dollar question is –

How much does a White Label Trading platform cost?

If you're looking to open your own forex brokerage, you'll need to finance properly. As mentioned, the white label solution will typically be the most cost-efficient solution which also mitigates the headaches and hassle that can come along the way.

This is why, when arranging your finances for opening a brokerage with a white label solution, the cost will directly depend on the type of services you are looking to order. For example, if you're looking for Forex broker turnkey solutions including all the stages, including creating the company from the ground up, you're looking at a heavy chunk of change.

If you're going for a solution that includes trading platform access and technology, prices will reduce significantly. Your financial budgeting is individual, set to change, and should be negotiated with the company you're set on working with.
Forex White Labeling: Key Advantages
Choosing a White Label solution offers new brokers with some very significant advantages. We've listed out some of the key pros in implementing a WL brokerage company:
Starting business owners cut their costs, as the White Label model doesn't require purchasing of any product.

New brokerages can acquire a high-quality, full-functioning trading platform, convenient and reliable for traders to use.

White label solution providers typically come equipped with a team of dedicated customer and tech support assistants, helping fix problems and find speedy solutions for your needs through every step of the way.

WL providers deal with enhancements, updates, refactors, and regular maintenance to keep up with the game and offer users the best and most competitive experience. When going WL, you won't have to deal with all that back-end stuff.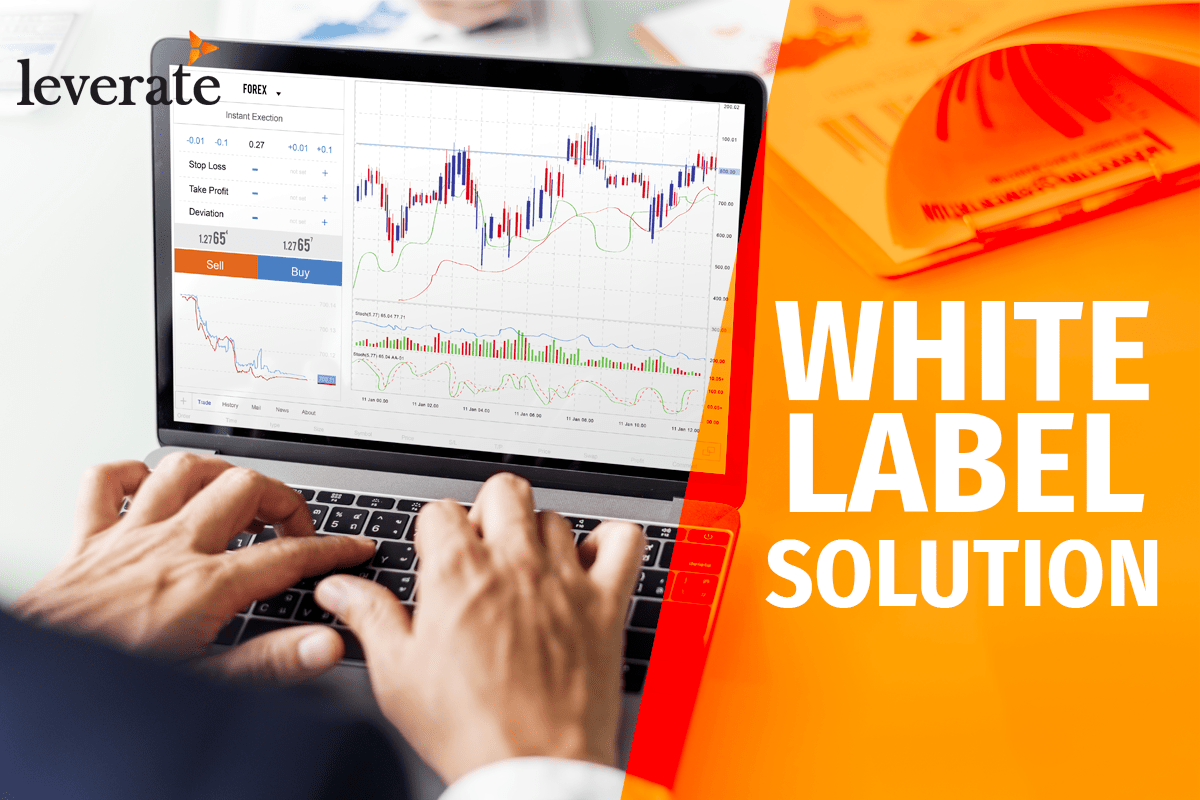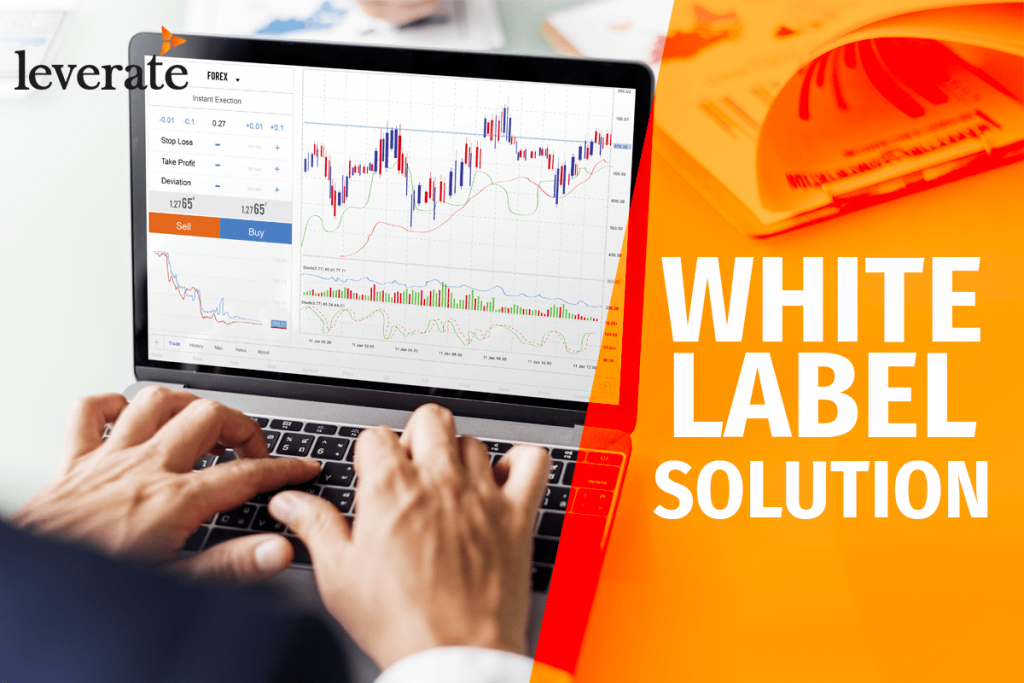 The advantages of choosing a white label forex provider as a solution enable brokers to focus on what's important – giving their customers the best user experience and capabilities that they won't find elsewhere while eliminating the hassle of dealing with the "behind-the-scenes" dirty work.
White Label Brokerage Company Game Plan
Now that we've established what a White Label forex solution is, what are its benefits, and why it's a suitable solution for your broker business, let's break down how to apply the WL solution to your company:
Find a WL provider:

The major concern is finding a reliable provider that offers a white label solution for your forex broker's desires. Understanding the needs of your target audience while factoring in your budget is of great importance here.

Skim through reviews and characteristics of different white lever brokerages to understand if the abilities of a specific WL provider meet your needs. Compare offers to reach a well-thought-out decision.


Select a trading platform:

A reliable trading platform is going to be your key performer in a WL business, as licensed platforms can cost up to $200,000 stand-alone. Through a forex white label service provider, these costs will be cut significantly, as you will only pay for use and maintenance of the platform.

One of the most common traps that upcoming broker companies fall for when choosing a trading platform is settling for popularity. There are a few platforms out there that, over the years have established themselves as the "go-to" platform for Forex traders. These platforms are steady and reliable, yes, but we suggest you don't be lazy when choosing a trading platform.

In recent years, experienced traders are looking for the most innovative and technologically advanced platform that caters to their needs, while maintaining a simple and user-friendly experience through use. The platform is the trader's home, their safe space, their world of opportunities. It's important to think outside the box before settling for the "known classics" when choosing a platform for your brokerage.

Leverate's own Sirix trading platform has blown traditional platforms out of the water with its unmatched platform components for both traders and brokerages to enjoy seamlessly.

The Sirix trading platform makes traders feel at home, exactly what every trader is looking for when settling down and kicking off their investment venture.

Key components to look for when selecting a platform are:

A. Interface and execution capabilities
B. Intuitive Dashboard
C. Easy access to advanced indicators
D. Interactive charts and chart analysis
E. User-friendly for every level and style of trading
F. Web, Desktop & Mobile Trading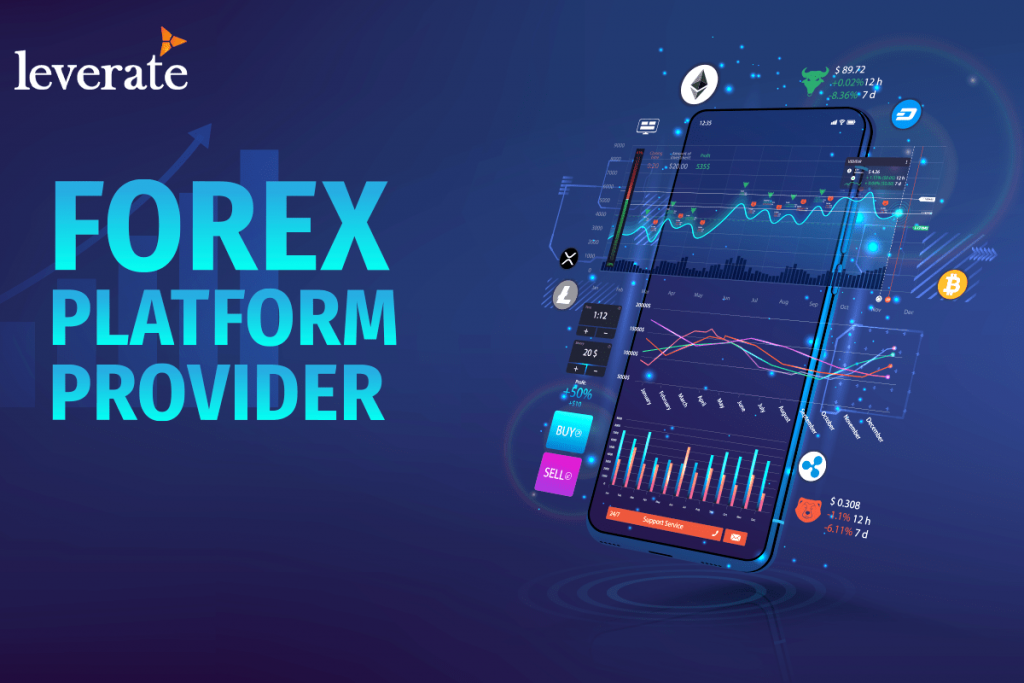 Among the advantages that Sirix has to offer both brokers and traders, an additional element that the Sirix trader brings to brokers is the option for brokers to add their own logo and design scheme for a consistent brand identity. This feature is highly beneficial to those FX broker white labelers.

The future of trading has evolved and continues to grow and reach new levels, and brokers look for the revolutionists. Be ahead of the game with your platform.
While looking into Sirix and other competitors in the field, the important factor in choosing a platform is finding one that will make any trader feel at home. Execution capabilities are important, while the dashboard, indicators, and analysis features are crucial components for your traders' user experience and trading abilities.

Be sure to do thorough research and find a WL provider with a platform that will be suitable for your traders' needs.
Evaluate your Costs

Make sure you set a clear budget and speak to potential white label forex solution providers about your needs and goals as a Forex brokerage. The cost evaluation is scalable and set to changes based on your individual demands.

Be sure to characterize exactly what it is that you're looking to get from a White Label service and keep in mind that one should never compromise on a "cheap" solution or settle for a sub-par service just because the price tag is shiny.

Opening your own company, let alone a Forex company with such complex components to consider, requires careful planning.
Before running to the first, cheapest offer on the table, be sure to consider all the above elements and be sure you're getting the best price to value ratio.


"All-in-one" solutions will make your life easy

If you're looking to open your own White-Label Forex brokerage with as little hassle as possible, finding a WL provider with an "all-in-one" package will save you time and effort, and may even cut your costs along the way.

We suggest doing your research on different companies and their offers for comparison purposes. Leverate's Sirix Venture package offers starting brokers the latest cost-efficient solution for a high-end technology brokerage.

The package includes Leverate's award-winning Sirix trading platform, multi-PSP payment solutions, a full-fledged Forex CRM solution tailor-made and designed for the needs of Forex brokers and traders, website development, marketing and business integrations, and much more for an affordable monthly cost. Learn more about Sirix venture and book a demo before making your decision.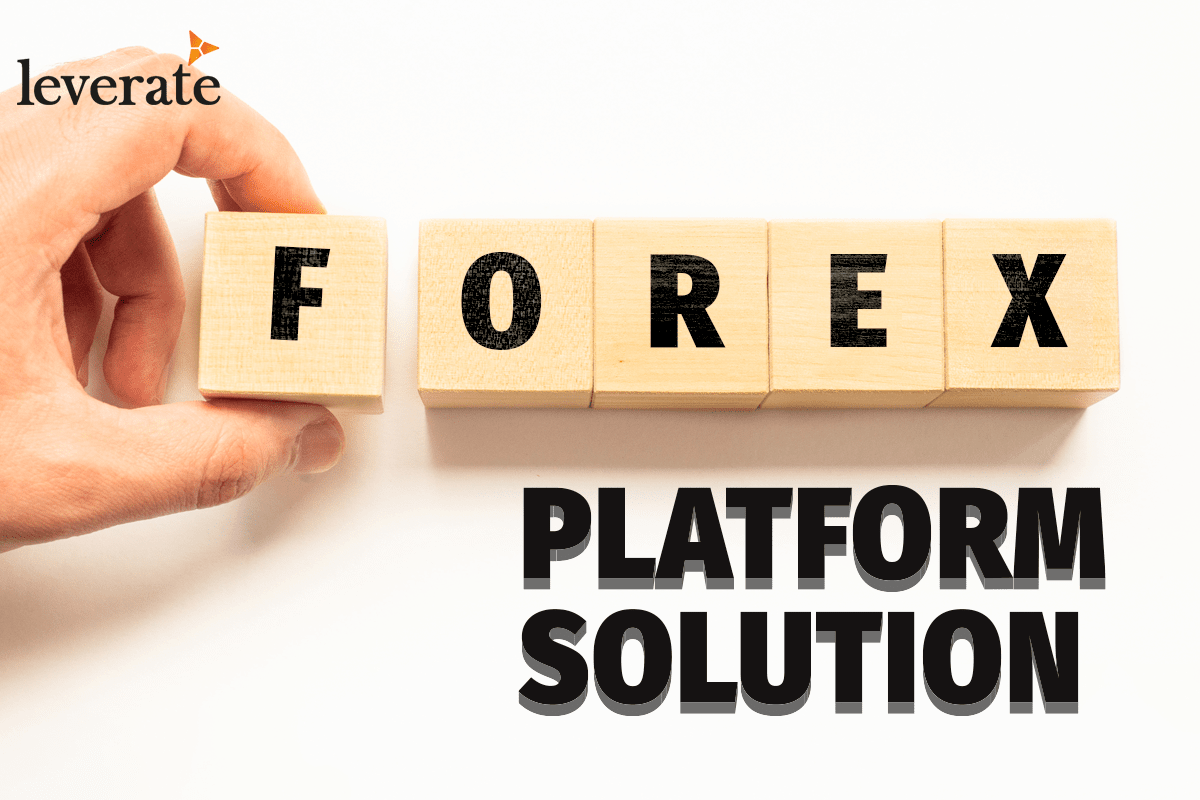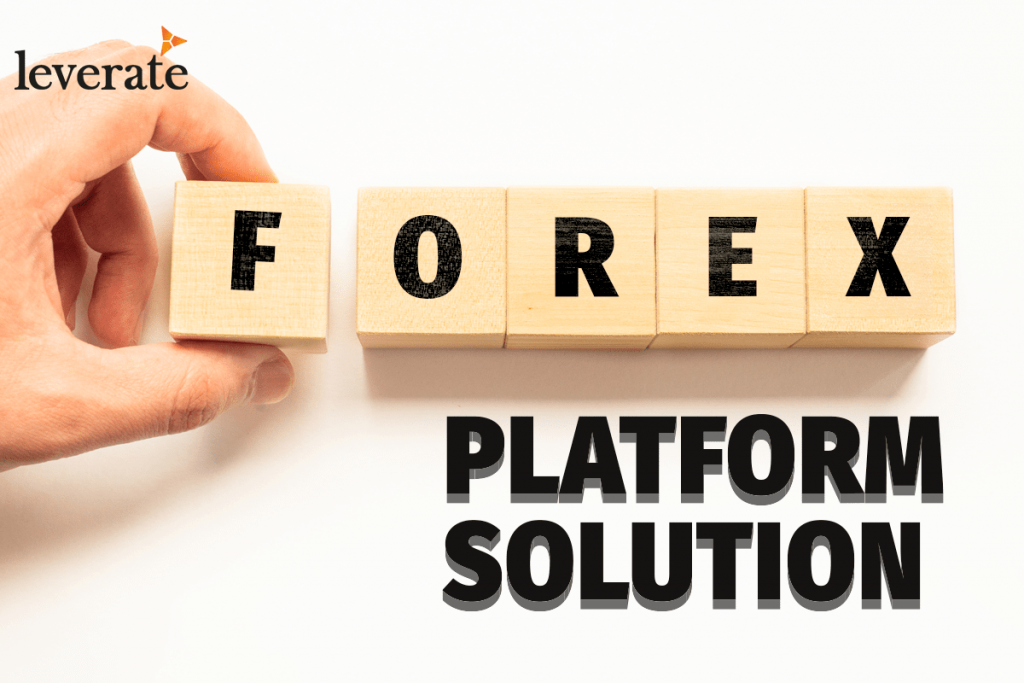 ---
Forex White Labeling in a Nutshell:
These days, many professional White Label forex providers can offer you cutting-edge technologies and solutions to help you build your brand and minimize your costs to reach maximum efficiency and ROI.

The Forex industry is home to massive volumes of trading day in and day out, and this trend is going nowhere fast, so for those entrepreneurs who have a vision and are committed to succeeding in opening a Forex brokerage, the promise of various lucrative solutions is very much attainable.

The Sirix Venture white label solution package your one-stop shop to turning your up-and-coming brokerage dreams into reality.

With years of experience in the Forex industry and long-term reliability, Leverate's solutions grant users superior setup services, an easy-to-use and technologically advanced trading platform, payment solutions, and more for an affordable monthly user fee.

Learn more about Sirix Venture and book your demo today.
Our Readers Also Ask
What is a white label forex broker?
A white label can be seen as an arrangement to market and sell an existing broker's trading platform as if it were their own, appropriate for companies looking to set up a Forex broker and create their own brand in the industry without the need to start from scratch.

White label provides forex brokers with services and solutions to support the needs of brokerage companies.
How much does it cost to open a White Label Brokerage?
The estimated costs of starting your own white label forex company can vary from $10,000 USD to $25,000 USD, depending on the extent of the services required of each individual brokerage company.

Bear in mind that these costs are directly related to the type of services involved and can differ from service to service.
How much can I earn as a White Label Brokerage?
White label brokers cut setup costs and typically generate revenue faster and more efficiently with less hassle– they make a commission on each successful transaction.

The more shares that a trader trades through the broker, the more money the broker makes – and the more traders the broker services, the more money he makes.

For this, earing as a white label brokerage is more cost-efficient for a starting Forex broker business venture.
How do I generate leads for my brokerage?
There are many ways to initiate customer interest and generate leads for your forex brokerage.

Some of these ways include affiliation, affiliate networks, email marketing, social media marketing, and more.

Luckily, if your starting brokerage is not well-equipped with marketing tools or knowledge in the field, a good white label forex broker provider will come equipped with affiliation solutions to help stream potential clients to your brokerage.

Leverate's Sirix Venture brokerage solution will help your brokerage generate leads at your capacity.
What are the benefits of a white label brokerage solution package?
Some of the benefits in choosing a white label solution provider who offers white label packages include:

Reduction in fees. Brokers can select a suitable package according to their individual company's needs, allowing for customization and scalability, while offering lower prices than the costs one would endure for multiple providers.

White label brokerage solution packages usually come equipped with teams that support and take responsibility for your system's function.

The main advantage of the all-in-one solution from one technology provider is a seamless integration, which mitigates the risk of running into any technical issues.

Finally, choosing an all-in-one solution will not only cut your costs, but your time as well. The sooner you start operating as a forex brokerage, the sooner you return your investment and start earning money.
Which is the best trading platform for a white label forex brokerage?
The forex industry is constantly evolving and with it its traders and their demands. There are many "go-to" traditional platforms that can be implemented in your white label solution.

However, bear in mind that these benchmark platforms may not be progressing as quickly as forex traders are.

Many traders are looking for user-friendly and highly intuitive platforms with Social Trading capabilities, chart interaction and analysis, and fast and efficient order placement capabilities to keep up with the fast-paced moving markets.

The Sirix trading platform provides all these enhancements and features for traders' needs, at a more affordable cost than the customary dinosaur platforms.